Prioritization of energy recovery technologies from municipal solid waste (Case study of Mashhad)
Research Areas
:
Environment and energy
Arman Shahnazari 1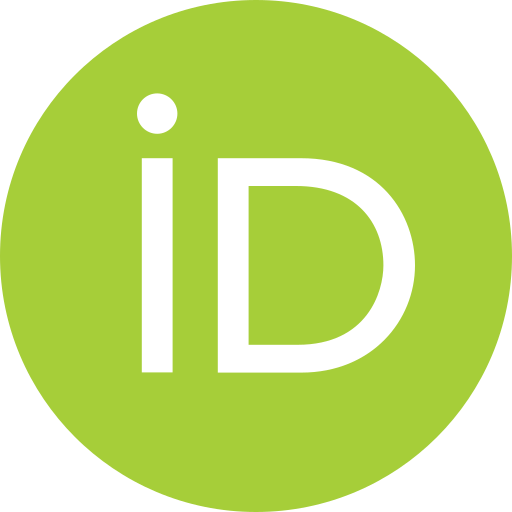 (کارشناس ارشد مکانیزاسیون – بازیافت و مدیریت پسماند، دانشکده کشاورزی، دانشگاه فردوسی مشهد)

Keywords: Energy recovery technology, Analytical Hierarchy Process, waste management,
Abstract :
Thermal energy recovery technologies which used to burn solid urban waste are one of the relatively new and appropriate methods in waste management. Heat and gases are generated by burning waste that can be used to generate energy. In this research, a decision model based on the Analytic Hierarchy Process (AHP) method is Provided to select the best thermochemical system based on three technical, economic and environmental criteria. In this study, waste incineration, gasification, pyrolysis and plasma systems were evaluated. Collection of required information was obtained by reviewing reliable sources and preparing and completing questionnaires. The study area in this study is Mashhad city. The results of this study indicate that among the studied systems, plasma system (technology) is the best option for energy recovery from solid wastes in Mashhad, after that, waste incineration, gasification and pyrolysis systems are in the next categories, respectively.
References
:
Abdelmalik, M, S. 2015. Biomass, incineration, pyrolysis. Combustion and gasification". International Journal of Science and Research (IJSR). ISSN: 2319 – 7064
- Bamdad, N., Mohammadzadeh-Basir, H., Narvankuhi, A., Emami, S., Saiedi, A. 2007. Site selection methodology for industries". Rahshah and Associates Engineers: 94:54-5
. - Rahman, s., Azeem, S, M., Ahammed, F., 2017. Selection of an appropriate waste to energy conversion technology for Dhaka city, Bangladesh .International journal of sustainable engineering
- Saaty, T, L., 1980. The Analytical Hierarchy Process, planning priority Resource Allocation, TWS publication, USA
. - Sharma, A., Pareek, V., Zhang, D. 2015, Biomass pyrolysis - a review of modeling , process parameters and catalytic studies, Renewable and Sustainable Energy Reviews, Vol. 50, pp.1081-1096
. -
Williams. T. P., 2005. Waste Disposal and Treatment. John Wiley & Sons - باغوند، ا، زنجانیان، ح، رمضانی، م، اندیک، ب. 2015. بررسی روش‌های مختلف زباله‌سوزی و پارامترهای موثر بر انتخاب آن با رویکرد تولید انرژی. کنفرانس بین المللی علوم، مهندسی و فناوری‌های محیط‌زیست پایدار.
- رضوی، س، ح، هاشمی، س، عموزاد مهدیرجی، ح. 1393. تصمیم‌گیری چند شاخصه در شرایط اطمینان و عدم اطمینان. تهران: انتشارات ترمه
- شفیعی ده‌آبادی، ع، 1394. زباله‌سوزی و استحصال انرژی از زباله‌ جامد شهری. مرکز مطالعات و برنامه‌ریزی شهر تهران. گزارش 332.
- عبدالله‌زاده، ر، شاه‌علی، ع، ع، واسعی، س. 1389. " بررسی روش‌های استحصال انرژی از پسماند و شناسایی گزینه مناسب برای ایران". پنجمین همایش ملی مدیریت پسماند.
- عبدلی، م، ع. پازکی، م. 1392. جزوه تبدیل پسماند به انرژی. دانشکده محیط¬زیست دانشگاه تهران.
- فرج¬پور باصر، س. ولی¬نژاد، ز. 1398. پتانسیل سنجی امکان تولید انرژی از پسماندهای خانگی (نمونه مطالعاتی شهر تهران). مطالعات علوم محیط زیست، دوره چهارم ، شماره سوم. صص 1644-1652.
- فلاح‌زاده، ر، ع، 1394. روش‌های نوین ترموشیمیایی جهت تولید انرژی از پسماند. دومین همایش ملی بهداشت محیط، سلامت و محیط‌زیست پایدار - قدسی پور، س، ح.1387. "فرآیند تحلیل سلسله مراتبی". تهران : انتشارات دانشگاه صنعتی امیرکبیر
- مددی قله¬زو، ه. 1393. ارزیابی زیست¬محیطی، فنی، اقتصادی و اجرایی دیوارهای ساختمانی با استفاده از روش تصمیم¬گیری چند معیاره. پایان¬نامه دوره کارشناسی ارشد، دانشگاه فردوسی مشهد.
- مومنی، م، شریفی سلیم، ع. 1391. مدل ها و نرم افزارهای تصمیم گیری چند شاخصه. تهران: نشرمولف
- نائیجی، ا. نورپور، ع. قنواتی، ح. جوادیان، بهزاد. 1397. پتانسیل¬سنجی میزان تولید انرژی از فناوری¬های مختلف دفع پسماند شهرستان آمل. مجله مطالعات علوم محیط زیست، دوره سوم، شماره چهارم صص 802-811.
- نجفی، ع، آدینه نیاباجیگران، ع، عبدالله زاده، ر، سهرابی، م ،واسعی، س، 1388. استفاده از سامانه پشتیبان تصمیم گیری در تعیین راهبردهای مدیریت پردازش و دفع پسماند با رویکرد اصلاح الگوی مصرف (مورد مطالعاتی شهر مشهد). فصلنامه مدیریت شهری، شماره 24، صص 16-7.
-داوودی نژاد، م، بی پروا، پ. 1394. اولویت بندی فناوری های تولید انرژی از فرایندهای تصفیه فاضلاب به روش تحلیل سلسله مراتبی. نشریه انرژی ایران. شماره3
---