اثرات محیط زیستی ورود پسماندهای پلاستیکی به دریا و روش¬های مدیریت آن (مطالعه مروری)
محورهای موضوعی
:
مدیریت و تکنولوژی مواد زائد
سیده بهاره عظیمی 1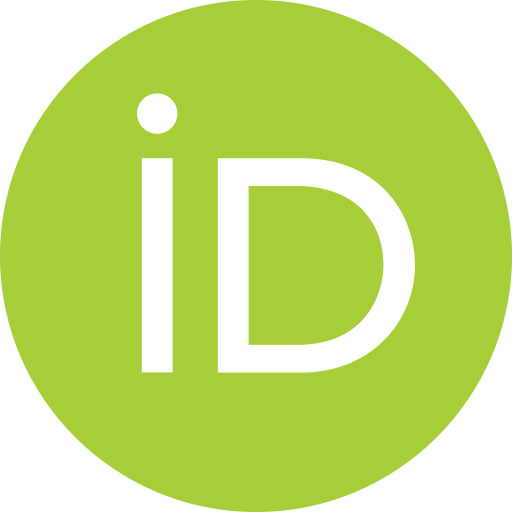 (پژوهشکده محیط زیست و توسعه پایدار)
غلامرضا اله قلی پور 2 (پژوهشکده محیط زیست و توسعه پایدار)
یوسف عظیمی 3 (پژوهشکده محیط زیست و توسعه پایدار)

کلید واژه: مدیریت پسماند, آلاینده¬های پلاستیکی, آلاینده¬های دریایی, محیط زیست,
چکیده مقاله :
يكي از پيامدهاي تحولات جامعه جهاني در يك سده اخير توسعه شهرنشيني و تمركز بيش از پيش اجتماعات بشري در مناطق شهري است. رشد جمعيت و تمايل به شهرنشيني از تحولات قرن حاضر است كه اين امر به نوبه خود استفاده بيشتر از منابع و توليد ضايعات را تشديد نموده است. اين افزايش جمعيت به همراه توسعه شهر نشيني مصرف منابع طبيعي و به تبع آن دورریز و توليد انواع ضايعات و پسماندها را به همراه دارد. در نتیجه مدیریت پسماند در جهان به سویی می‌رود که به چالشی بزرگ در نواحی شهری بدل شود. این چالش، به ویژه در شهرهای بزرگ، بزرگ تر است. این پسماندها نه تنها در اکوسیستم انسان و خشکی های کره زمین، بلکه به دریاها نیز راه یافته است و موجودات آبزی را نیز از آثار سوء خود بی بهره نگذاشته اند. به منظور همگام شدن با نیازهای توسعه اقتصادی سریع و رشد پیوسته جمعیت و نیز به دلیل نقش حیاتی مدیریت پسماند در حفظ محیط زیست و سلامت همگانی، مدیریت پسماندهای دریایی یکی از اولویت‌های حال حاضر جوامع می باشد. دفع و تجمع پسماندها در محیط زیست دریایی یکی از تهدیدهای محیط زیستی است که با سرعت بسیار زیادی رو به افزایش است. هدف از مطالعه حاضر مرور منابع و جمع آوری اطلاعاتی در خصوص ورود پسماندهای پلاستیکی به دریا، اثرات محیط زیستی آن و روش های مدیریت پسماندهای پلاستیکی دریایی می باشد.
چکیده انگلیسی
:
Abstract One of the consequences of the developments of the world society in the last century is the development of urbanization and the focus of human communities in urban areas. The growth of population and tendency to urbanization is one of the developments of the current century, which intensified the use of resources and the production of waste. This increase in population along with the development of urbanization leads to the consumption of natural resources and as a result, it leads to production of all kinds of wastes. So, waste management in the world is becoming a big challenge in urban areas. This challenge is greater, especially in big towns. These wastes have not only entered the human ecosystem and the land of the earth, but also entered the seas and it has also left unfavorable effects on aquatic creatures. In order to keep pace with the needs of rapid economic development and continuous population growth, and also because of the vital role of waste management in preserving the environment and public health, marine waste management is one of the current priorities of societies. Disposal and accumulation of waste in the marine environment is one of the environmental threats that is increasing at a very fast pace. The purpose of this study is to review sources and collect information about the entry of plastic waste into the sea, its environmental effects and methods of marine plastic waste management.
منابع و مأخذ
:
Bakir, A., Rowland, S.J. and Thompson, R.C., (2012). Competitive sorption of persistent organic pollutants onto microplastics in the marine environment. Marine Pollution Bulletin, 64(12), 2782-2789
Freinke, S., (2011). Plastic: a toxic love story. Text Publishing
. Wright, S.L., Thompson, R.C. and Galloway, T.S., (2013). The physical impacts of microplastics on marine organisms: a review. Environmental pollution, 178, 483-492
Nuelle, M.T., Dekiff, J.H., Remy, D. and Fries, E., (2014). A new analytical approach for monitoring microplastics in marine sediments. Environmental Pollution, 184, 161-169
Hirai, H., Takada, H., Ogata, Y., Yamashita, R., Mizukawa, K., Saha, M., Kwan, C., Moore, C., Gray, H., Laursen, D. and Zettler, E.R., (2011). Organic micropollutants in marine plastics debris from the open ocean and remote and urban beaches. Marine pollution bulletin, 62(8), 1683-1692
Europe, P., (2015). An analysis of European plastics production, demand and waste data. Plastics–the facts
. Muenmee, S., Chiemchaisri, W. and Chiemchaisri, C., (2015). Microbial consortium involving biological methane oxidation in relation to the biodegradation of waste plastics in a solid waste disposal open dump site. International Biodeterioration & Biodegradation, 102, 172-181
Crawford, C.B. and Quinn, B., (2017). Microplastic Collection Techniques. Microplastic Pollutants,179-202
Neufeld, L., Stassen, F., Sheppard, R. and Gilman, T., (2016), January. The new plastics economy: rethinking the future of plastics. In World Economic Forum (Vol. 7)
. Bendell, L.I., (2015). Favored use of anti-predator netting (APN) applied for the farming of clams leads to little benefits to industry while increasing nearshore impacts and plastics pollution. Marine Pollution Bulletin, 91(1), 22-28
Rochman, C.M., Browne, M.A., Halpern, B.S., Hentschel, B.T., Hoh, E., Karapanagioti, H.K., Rios-Mendoza, L.M., Takada, H., Teh, S. and Thompson, R.C., (2013). Classify plastic waste as hazardous. Nature, 494(7436), pp.169-171
Shen, L., Haufe, J. and Patel, M.K., (2009). Product overview and market projection of emerging bio-based plastics PRO-BIP 2009. Report for European polysaccharide network of excellence (EPNOE) and European bioplastics, 243
Miyake, H., Shibata, H. and Furushima, Y., (2011). Deep-sea litter study using deep-sea observation tools. Interdisciplinary Studies on Environmental Chemistry-Marine Environmental Modeling and Analysis: Terrapub, 261-269
Law, K.L., Morét-Ferguson, S., Maximenko, N.A., Proskurowski, G., Peacock, E.E., Hafner, J. and Reddy, C.M., (2010). Plastic accumulation in the North Atlantic subtropical gyre. Science, 329(5996), 1185-1188.
Moore CJ. (2008). Synthetic polymers in the marine environment: a rapidly increasing, longterm threat. Environmental Research, 108, 131–9
Long M, Moriceau B, Gallinari M, Lambert C, Huvet A, Raffray J, Soudant P. (2015). Interactions between microplastics and phytoplankton aggregates: impact on their respective fates. Marine Chemistry, 175, 39–46
Tubau X, Canals M, Lastras G, Rayo X, Rivera J, Amblas D. (2015). Marine litter on the floor of deep submarine canyons of the Northwestern Mediterranean Sea: the role of hydrodynamic processes. Progress in Oceanography, 134, 379–403.
Department of development and equipping ports coastal and marine engineering office, (2015). Integrated Coastal Zone Management Plan in Iran.
. https://www.imo.org.
Zarfl, C. and Matthies, M., (2010). Are marine plastic particles transport vectors for organic pollutants to the Arctic? Marine Pollution Bulletin, 60(10), 1810-1814
Obbard RW, Sadri S, Wong YQ, Khitun AA, Baker I, Thompson RC. (2014). Global warming releases microplastic legacy frozen in Arctic Sea ice. Earth's Future, 2(6), 315–20.
. Liebezeit G, Dubaish F. (2012). Microplastics in beaches of the East Frisian islands Spiekeroog and Kachelotplate. Bulletin of Environmental Contamination and Toxicology, 89, 213–7.
Dekiff JH, Remy D, Klasmeier J, Fries E. (2014). Occurrence and spatial distribution of microplastics in sediments from Norderney. Environmental Pollution, 186, 248–56.
Rice MR, Gold HS. (1984). Polypropylene as an adsorbent for trace organics in water. Analytical Chemistry, 56, 1436–40.
Rios LM, Moore C, Jones PR. (2007). Persistent organic pollutants carried by synthetic polymers in the ocean environment. Marine Pollution Bulletin, 54, 1230–7.
Kampire E, Rubidge G, Adams JB. (2015). Distribution of polychlorinated biphenyl residues in sediments and blue mussels (Mytilus galloprovincialis) from Port Elizabeth Harbour, South Africa. Marine Pollution Bulletin, 91, 173–9.
Noren F, Naustvoll F. (2010). Survey of microscopic anthropogenic particles in Skagerrak. Commissioned by Klima-og Forurensningsdirektoratet, Norway.
Rios LM, Jones PR, Moore C, Narayan UV. (2010). Quantitation of persistent organic pollutants adsorbed on plastic debris from the Northern Pacific Gyre's "eastern garbage patch". Journal of Environmental Monitoring, 12, 2189–312.
Nobre CR, Santana MFM, Maluf A, Cortez FS, Cesar A, Pereira CDS, Turra A. (2015). Assessment of microplastic toxicity to embryonic development of the sea urchin Lytechinus variegatus (Echinodermata: Echinoidea). Marine Pollution Bulletin, 92(1), 99–104.
Koelmans AA, Besseling E, Wegner A, Foekma EM. (2013). Plastic as a carrier of POPs to aquatic organisms: a model analysis. Environmental Science and Technology, 47, 7812–20.
Fiedler H. (1998). Polychlorinated biphenyls (PCBs): uses and environmental releases. In: Proceedings of the subregional awareness raising workshop on Persistent Organic Pollutants (POPs). Abu Dhabi: United Arab Emirates.
. Tomlin J, Read NW. (1988). Laxative properties of indigestible plastic particles. British Medical Journal, 297, 1175–6.
. Dhananjayan V, Muralidharan S. (2012). Polycyclic aromatic hydrocarbons in various species of fishes from Mumbai Harbour, India, and their dietary intake concentration to human. International Journal of Oceanography.
. Leslie HA, Van Velzen MJM, Vethaak AD. (2013). Microplastic survey of the Dutch environment. Novel data set of microplastics in North Sea sediments, treated wastewater effluents and marine biota. Amsterdam: Institute for Environmental Studies, VU University Amsterdam.
Kalogerakis N, Arff J, Banat IM, Broch OJ, Daffonchio D, Edvardsen T, Eguiraun H, Giuliano L, Handå A, López-de-Ipiña K, Marigomez I. (2015). The role of environmental biotechnology in exploring, exploiting, monitoring, preserving, protecting and decontaminating the marine environment. New Biotechnology, 32(1), 157–67.
Kungskulniti, N., Charoenca, N., Hamann, S.L., Pitayarangsarit, S. and Mock, J., (2018). Cigarette waste in popular beaches in thailand: high densities that demand environmental action. International journal of environmental research and public health, 15(4), 630.
Sharma, A., Aloysius, V. and Visvanathan, C., (2019). Recovery of plastics from dumpsites and landfills to prevent marine plastic pollution in Thailand. Waste Disposal & Sustainable Energy,1-13.
Pettipas, S., Bernier, M. and Walker, T.R., (2016). A Canadian policy framework to mitigate plastic marine pollution. Marine Policy, 68, 117-122.
Walker, T.R., Grant, J. and Archambault, M.C., (2006). Accumulation of marine debris on an intertidal beach in an urban park (Halifax Harbour, Nova Scotia). Water Quality Research Journal, 41(3), 256-262.
Vanapalli, K.R., Sharma, H.B., Ranjan, V.P., Samal, B., Bhattacharya, J., Dubey, B.K. and Goel, S., (2020). Challenges and strategies for effective plastic waste management during and post COVID-19 pandemic. Science of The Total Environment, 750, 141514.
Yoshida S., Hiraga K., Takehana T., Taniguchi I., Yamaji H., Maeda Y., Toyohara K., Miyamoto K., Kimura Y., Oda K., (2016), 'A bacterium that degrades and assimilates poly (ethylene terephthalate)', Science, 351 6278, 1196
---