مروری بر انواع سوپرجاذب های مورد استفاده در بخش کشاورزی و بررسی سنتز دو نوع جاذب با استفاده از منابع بازیافتی جهت صرفه جویی در منابع آب
سیده بهاره عظیمی 1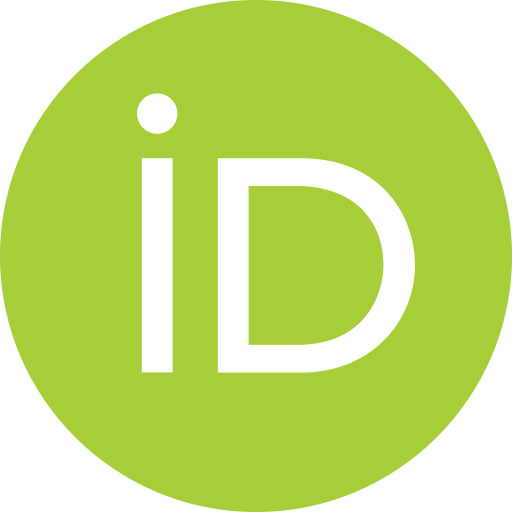 (پژوهشکده محیط زیست و توسعه پایدار)

کلید واژه: سوپرجاذب ها, کشاورزی , هیدروکسی اتیل سلولز,
چکیده مقاله :
آب یکی از مشکلات جهان امروز است و صرفه جویی در مصرف آن ضروری است. بسیاری از نقاط کره زمین با شرایط خشکسالی مواجه هستند .هدف از پژوهش حاضر تجزیه و تحلیل تکنیک‌های جدید و متفاوت در کشاورزی نوین است. در این راستا سعی شده است روش های نوینی با استفاده از سوپر جاذب ها معرفی شود. با پیشرفت علم و فناوری، مواد پلیمری بسیار عالی برای حفظ آب، بیشتر ساخته شده است. در این مقاله، پیشرفت تحقیقاتی عوامل نگهدارنده آب مبتنی بر پلیمرهای طبیعی و مصنوعی در 10 سال اخیر بررسی شده است. در نهایت سنتز دو نوع سوپر جاذب طبیعی و مصنوعی با استفاده از مواد بازیافتی شرح داده می شود. هیدروکسی اتیل سلولز، دارای ویژگی عالی یک سوپر جاذب همچون زیست تخریب پذیر بودن، غیر سمی، قابلیت جذب بالای آب، می-باشد و یکی از مشتقات سلولز می باشد که در موارد آبگیری، تصفیه فاضلاب، غشاهای الکترولیتی، داروسازی، آفت کش ها، خاک جایگزین در کشاورزی کاربردهای فراوان دارد. و استفاده از آن را می توان با ترکیب کردن با پلیمرهای مختلف گسترش داد. این ترکیب امکان تشکیل بیو مواد جدید با خواص بهبود یافته و کاربردهای گوناگون را دارد. در نتیجه تهیه یک عامل نگهدارنده آب با چشم اندازی کاربردی در کشاورزی ، نه تنها جذب آب و حفظ آب در خاک را تقویت می کند، بلکه مقاوم به شوری است و دارای استحکام مکانیکی، قابلیت استفاده مجدد و از نظر اقتصادی مقرون به صرفه نیز می باشد. همه این ویژگی ها در سوپر جاذب های معرفی شده وجود دارد.
چکیده انگلیسی :
Water is one of the problems of today's world and it is necessary to conserve it. Many parts of the world are facing drought conditions. The purpose of this research is to analyze new and different techniques in modern agriculture. In this regard, it has been tried to introduce new methods using super absorbents. With the advancement of science and technology, excellent polymer materials have been developed to retain water. In this article, water retention agents based on natural and synthetic polymers have been reviewed in the last 10 years. Finally, the synthesis of two types of natural and synthetic super absorbents using recycled materials is described. Hydroxyethyl cellulose has excellent characteristics of a superabsorbent such as being biodegradable, non-toxic, high water absorption, and is one of the derivatives of cellulose, which is used in water extraction, wastewater treatment, electrolytic membranes, pharmaceuticals, and pesticides. Alternative soil has many applications in agriculture. And its use can be expanded by combining with different polymers. This combination allows the formation of new biomaterials with improved properties and various applications. As a result of preparing a water retention agent with a practical perspective in agriculture, it not only enhances water absorption and water retention in the soil, but also is resistant to salinity and has mechanical strength, re usability and economic value. is. All these features are present in the introduced super absorbents.
منابع و مأخذ
:
Adair, A., Kaesaman, A., & Klinpituksa, P. (2017). Superabsorbent materials derived from hydroxyethyl cellulose and bentonite: Preparation, characterization and swelling capacities. Polymer Testing, 64, 321-329
Adrados, A., De Marco, I., Caballero, B. M., López, A., Laresgoiti, M. F., & Torres, A. (2012). Pyrolysis of plastic packaging waste: A comparison of plastic residuals from material recovery facilities with simulated plastic waste. Waste Management, 32(5), 826-832
Ai, F., Yin, X., Hu, R., Ma, H., & Liu, W. (2021). Research into the super-absorbent polymers on agricultural water. Agricultural Water Management, 245, 106513
Akhter, J., Mahmood, K., Malik, K., Mardan, A., Ahmad, M., & Iqbal, M. (2004). Effects of hydrogel amendment on water storage of sandy loam and loam soils and seedling growth of barley, wheat and chickpea. Plant Soil and Environment, 50(10), 463-469
Anitha, A., Sowmya, S., Kumar, P. S., Deepthi, S., Chennazhi, K., Ehrlich, H., Tsurkan, M., & Jayakumar, R. (2014). Chitin and chitosan in selected biomedical applications. Progress in Polymer Science, 39(9), 1644-1667
Bai, W., Song, J., & Zhang, H. (2013). Repeated water absorbency of super-absorbent polymers in agricultural field applications: a simulation study. Acta Agriculturae Scandinavica, Section B–Soil & Plant Science, 63(5), 433-441
Behera, S., & Mahanwar, P. A. (2020). Superabsorbent polymers in agriculture and other applications: A review. Polymer-Plastics Technology and Materials, 59(4), 341-356
Bhat, N., Suleiman, M., Al-Menaie, H., Al-Ali, E., Al-Mulla, L., Christopher, A., Lekha, V., Ali, S., & George, P. (2009). Polyacrylamide polymer and salinity effects on water requirement of Conocarpus lancifolius and selected properties of sandy loam soil. European Journal of Scientific Research, 25(4), 549-558
Chang, L., Xu, L., Liu, Y., & Qiu, D. (2021). Superabsorbent polymers used for agricultural water retention. Polymer Testing, 94, 107021
Das, D., Prakash, P., Rout, P. K., & Bhaladhare, S. (2021). Synthesis and Characterization of Superabsorbent Cellulose‐Based Hydrogel for Agriculture Application. Starch‐Stärke, 73(1-2), 1900284
Demitri, C., Del Sole, R., Scalera, F., Sannino, A., Vasapollo, G., Maffezzoli, A., Ambrosio, L., & Nicolais, L. (2008). Novel superabsorbent cellulose‐based hydrogels crosslinked with citric acid. Journal of Applied Polymer Science, 110(4), 2453-2460
Demitri, C., Scalera, F., Madaghiele, M., Sannino, A., & Maffezzoli, A. (2013). Potential of cellulose-based superabsorbent hydrogels as water reservoir in agriculture. International Journal of Polymer Science, 2013
DiLoreto, E., Haque, E., Berman, A., Moon, R. J., & Kalaitzidou, K. (2019). Freeze dried cellulose nanocrystal reinforced unsaturated polyester composites: challenges and potential. Cellulose, 26(7), 4391-4403
Du, L., Xu, B., Dong, S., Yang, H., & Wu, Y. (2005). Preparation, microstructure and tribological properties of nano-Al2O3/Ni brush plated composite coatings. Surface and Coatings Technology, 192(2-3), 311-316
Elbarbary, A. M., Abd El-Rehim, H. A., El-Sawy, N. M., Hegazy, E.-S. A., & Soliman, E.-S. A. (2017). Radiation induced crosslinking of polyacrylamide incorporated low molecular weights natural polymers for possible use in the agricultural applications. Carbohydrate polymers, 176, 19-28
Elshafie, H., & Camele, I. (2021). Applications of Absorbent Polymers for Sustainable Plant Protection and Crop Yield. Sustainability 2021, 13, 3253. In: s Note: MDPI stays neutral with regard to jurisdictional claims in published
Elshafie, H. S., & Camele, I. (2021). Applications of absorbent polymers for sustainable plant protection and crop Yield. Sustainability, 13(6), 3253
Fang, S., Wang, G., Xing, R., Chen, X., Liu, S., Qin, Y., Li, K., Wang, X., Li, R., & Li, P. (2019). Synthesis of superabsorbent polymers based on chitosan derivative graft acrylic acid-co-acrylamide and its property testing. International journal of biological macromolecules, 132, 575-584
Fekete, T., Borsa, J., Takács, E., & Wojnárovits, L. (2017). Synthesis and characterization of superabsorbent hydrogels based on hydroxyethylcellulose and acrylic acid. Carbohydrate polymers, 166, 300-308
Fernando, T., Aruggoda, A., Disanayaka, C., & Kulatunge, S. (2013). Effect of super water absorbent polymer and watering capacity on growth of tomato (Lycopersicon esculentum mill)
Gallardo, A. K. R., Relleve, L. S., Barba, B. J. D., Cabalar, P. J. E., Luna, J. A. A., Tranquilan‐Aranilla, C., Madrid, J. F., & Abad, L. V. (2022). Application of factorial experimental design to optimize radiation‐synthesized and biodegradable super water absorbent based on cassava starch and acrylic acid. Journal of Applied Polymer Science, 139(1), 51451
Garcia, I., Fransaer, J., & Celis, J.-P. (2001). Electrodeposition and sliding wear resistance of nickel composite coatings containing micron and submicron SiC particles. Surface and Coatings Technology, 148(2-3), 171-178
Grula, M., & Huang, M.-L. (1981). Interactions of Polyacrylamides With Certain Soil Pseudomonads. Developments in Industrial Microbiology[DEV. IND. MICROBIOL.]. 1981
Guilherme, M. R., Aouada, F. A., Fajardo, A. R., Martins, A. F., Paulino, A. T., Davi, M. F., Rubira, A. F., & Muniz, E. C. (2015). Superabsorbent hydrogels based on polysaccharides for application in agriculture as soil conditioner and nutrient carrier: A review. European Polymer Journal, 72, 365-385
Huang, S., Wu, L., Li, T., Xu, D., Lin, X., & Wu, C. (2019). Facile preparation of biomass lignin-based hydroxyethyl cellulose super-absorbent hydrogel for dye pollutant removal. International journal of biological macromolecules, 137, 939-947
Islam, M. R., Hu, Y., Mao, S., Mao, J., Eneji, A. E., & Xue, X. (2011). Effectiveness of a water‐saving super‐absorbent polymer in soil water conservation for corn (Zea mays L.) based on eco‐physiological parameters. Journal of the Science of Food and Agriculture, 91(11), 1998-2005
Jahan, M., Nassiri Mahallati, M., & Amiri, M. B. (2019). The effect of humic acid and water super absorbent polymer application on sesame in an ecological cropping system: a new employment of structural equation modeling in agriculture. Chemical and biological technologies in agriculture, 6(1), 1-15
Johnson, M. S. (1984). Effect of soluble salts on water absorption by gel‐forming soil conditioners. Journal of the Science of Food and Agriculture, 35(10), 1063-1066
Kabir, S., Sikdar, P. P., Haque, B., Bhuiyan, M., Ali, A., & Islam, M. (2018). Cellulose-based hydrogel materials: Chemistry, properties and their prospective applications. Progress in biomaterials, 7(3), 153-174
Kaur, R., Sharma, R., & Chahal, G. K. (2021). Synthesis of lignin-based hydrogels and their applications in agriculture: A review. Chemical Papers, 75(9), 4465-4478
Kono, H., Fujita, S., & Oeda, I. (2013). Comparative study of homogeneous solvents for the esterification crosslinking of cellulose with 1, 2, 3, 4‐butanetetracarboxylic dianhydride and water absorbency of the reaction products. Journal of Applied Polymer Science, 127(1), 478-486
Lacoste, C., Lopez-Cuesta, J.-M., & Bergeret, A. (2019). Development of a biobased superabsorbent polymer from recycled cellulose for diapers applications. European Polymer Journal, 116, 38-44
Lee, H.-J., Lee, H.-S., Seo, J., Kang, Y.-H., Kim, W., & Kang, T. H.-K. (2019). State-of-the-art of cellulose nanocrystals and optimal method for their dispersion for construction-related applications. Applied Sciences, 9(3), 426
Lertsarawut, P., Rattanawongwiboon, T., Tangthong, T., Laksee, S., Kwamman, T., Phuttharak, B., Romruensukharom, P., Suwanmala, P., & Hemvichian, K. (2021). Starch-Based Super Water Absorbent: A Promising and Sustainable Way to Increase Survival Rate of Trees Planted in Arid Areas. Polymers, 13(8), 1314
Li, H., Sui, L., & Niu, Y. (2018). Preparation and Properties of a Double‐Coated Slow‐Release Urea Fertilizer with Poly (propylene carbonate), a Sodium Polyacrylate Hydroscopicity Resin and Sodium Alginate. ChemistrySelect, 3(26), 7643-7647
Li, L., Chen, M., Zhou, X., Lu, L., Li, Y., Gong, C., & Cheng, X. (2017). A case of water absorption and water/fertilizer retention performance of super absorbent polymer modified sulphoaluminate cementitious materials. Construction and Building Materials, 150, 538-546
Li, L., Zhou, X., Li, Y., Gong, C., Lu, L., Fu, X., & Tao, W. (2017). Water absorption and water/fertilizer retention performance of vermiculite modified sulphoaluminate cementitious materials. Construction and Building Materials, 137, 224-23
Liu, Y., Chen, Y., Zhao, Y., Tong, Z., & Chen, S. (2015). Superabsorbent Sponge and membrane prepared by polyelectrolyte complexation of Carboxymethyl cellulose/hydroxyethyl cellulose-Al3+. Bioresources, 10(4), 6479-6495
Ma, J., & Wang, T. (2018). Preparation and characterization of water‐absorbing polyurethane foam composites with microsized sodium polyacrylate particles. Journal of Applied Polymer Science, 135(39), 46702
Ma, X., & Wen, G. (2020). Development history and synthesis of super-absorbent polymers: a review. Journal of Polymer Research, 27(6), 1-12
Mali, K., Dhawale, S., Dias, R., Dhane, N., & Ghorpade, V. (2018). Citric acid crosslinked carboxymethyl cellulose-based composite hydrogel films for drug delivery. Indian Journal of Pharmaceutical Sciences, 80(4), 657-667
Marliere, C., Mabrouk, E., Lamblet, M., & Coussot, P. (2012). How water retention in porous media with cellulose ethers works. Cement and Concrete Research, 42(11), 1501-1512
Mechtcherine, V., Wyrzykowski, M., Schröfl, C., Snoeck, D., Lura, P., De Belie, N., Mignon, A., Van Vlierberghe, S., Klemm, A. J., & Almeida, F. C. (2021). Application of super absorbent polymers (SAP) in concrete construction—update of RILEM state-of-the-art report. Materials and Structures, 54(2), 1-20
Meng, Y., & Ye, L. (2017). Synthesis and swelling property of superabsorbent starch grafted with acrylic acid/2‐acrylamido‐2‐methyl‐1‐propanesulfonic acid. Journal of the Science of Food and Agriculture, 97(11), 3831-3840
Motamedi, E., Motesharezedeh, B., Shirinfekr, A., & Samar, S. M. (2020). Synthesis and swelling behavior of environmentally friendly starch-based superabsorbent hydrogels reinforced with natural char nano/micro particles. Journal of Environmental Chemical Engineering, 8(1), 103583
Musa, A., Ahmad, M. B., Hussein, M. Z., & Izham, S. M. (2017). Acid hydrolysis-mediated preparation of nanocrystalline cellulose from rice straw. International Journal of Nanomaterials, Nanotechnology and Nanomedicine, 3(2), 051-056
Narayanan, A., Kartik, R., Sangeetha, E., & Dhamodharan, R. (2018). Super water absorbing polymeric gel from chitosan, citric acid and urea: Synthesis and mechanism of water absorption. Carbohydrate polymers, 191, 152-160
Ngaowthong, C., Borůvka, M., Běhálek, L., Lenfeld, P., Švec, M., Dangtungee, R., Siengchin, S., Rangappa, S. M., & Parameswaranpillai, J. (2019). Recycling of sisal fiber reinforced polypropylene and polylactic acid composites: Thermo-mechanical properties, morphology, and water absorption behavior. Waste Management, 97, 71-81
Olad, A., Doustdar, F., & Gharekhani, H. (2018). Starch-based semi-IPN hydrogel nanocomposite integrated with clinoptilolite: Preparation and swelling kinetic study. Carbohydrate polymers, 200, 516-528
Prakash, V., Kavitha, J., & Maheshwari, P. (2021). Moisture conservation practice by using hydrogel in agriculture: A review. Plant Archives, 21(1), 526-528
Qin, X., Lu, A., & Zhang, L. (2013). Gelation behavior of cellulose in NaOH/urea aqueous system via cross-linking. Cellulose, 20(4), 1669-1677
Rajakumar, R., & Sankar, J. (2016). Hydrogel: Novel soil conditioner and safer delivery vehicle for fertilizers and agrochemicals–A review. Int. J. Appl. Pure Sci. Agric, 2(9), 163-172
Ravishankar, K., & Dhamodharan, R. (2020). Advances in chitosan-based hydrogels: Evolution from covalently crosslinked systems to ionotropically crosslinked superabsorbents. Reactive and Functional Polymers, 149, 104517
Reddy, K. S., Sharma, K., Reddy, A., Indoria, A., Srinivas, K., Reddy, K., Srinivas, B., & Venkateswarlu, B. (2013). Use of polymers for alleviating moisture stress and improving water use efficiency in different crops in rainfed areas. International journal of Bio-resource and Stress Management, 4(2s), 334-338
Rojas, O. J. (2016). Cellulose chemistry and properties: fibers, nanocelluloses and advanced materials (Vol. 271). Springe
Song, J., Zhao, H., Zhao, G., Xiang, Y., & Liu, Y. (2019). Novel semi-IPN nanocomposites with functions of both nutrient slow-release and water retention. 1. Microscopic structure, water absorbency, and degradation performance. Journal of agricultural and food chemistry, 67(27), 7587-7597
Souza, A. J. J., Guimarães, R. J., Dominghetti, A. W., Scalco, M. S., & Rezende, T. T. (2016). Water-retaining polymer and seedling type when planting irrigated coffee. Revista Ciência Agronômica, 47, 334-343
Suresh, R., Prasher, S. O., Patel, R. M., Qi, Z., Elsayed, E., Schwinghamer, T., & Ehsan, A. M. (2018). Super absorbent polymer and irrigation regime effects on growth and water use efficiency of container-grown cherry tomatoes. Transactions of the ASABE, 61(2), 523-531
Thombare, N., Mishra, S., Siddiqui, M., Jha, U., Singh, D., & Mahajan, G. R. (2018). Design and development of guar gum based novel, superabsorbent and moisture retaining hydrogels for agricultural applications. Carbohydrate polymers, 185, 169-178
Träger, A., Carlmark, A., & Wågberg, L. (2018). Interpenetrated networks of nanocellulose and polyacrylamide with excellent mechanical and absorptive properties. Macromolecular Materials and Engineering, 303(5), 1700594
Tubert, E., Vitali, V. A., Alvarez, M. S., Tubert, F., Baroli, I., & Amodeo, G. (2018). Synthesis and evaluation of a superabsorbent-fertilizer composite for maximizing the nutrient and water use efficiency in forestry plantations. Journal of environmental management, 210, 239-254
Uz, B. Y., Erşahin, S., Demiray, E., & Ertaş, A. (2008). Analyzing the soil texture effect on promoting water holding capacity by polyacrylamide
Vundavalli, R., Vundavalli, S., Nakka, M., & Rao, D. S. (2015). Biodegradable nano-hydrogels in agricultural farming-alternative source for water resources. Procedia Materials Science, 10, 548-554
Wallace, A., & Wallace, G. A. (1986). Effect of polymeric soil conditioners on emergence of tomato seedlings. Soil Science, 141(5), 321-323
Wang, Z., Ning, A., Xie, P., Gao, G., Xie, L., Li, X., & Song, A. (2017). Synthesis and swelling behaviors of carboxymethyl cellulose-based superabsorbent resin hybridized with graphene oxide. Carbohydrate polymers, 157, 48-56
Wei, J., Yang, H., Cao, H., & Tan, T. (2016). Using polyaspartic acid hydro-gel as water retaining agent and its effect on plants under drought stress. Saudi Journal of Biological Sciences, 23(5), 654-659
Wen, P., Wu, Z., He, Y., Ye, B.-C., Han, Y., Wang, J., & Guan, X. (2016). Microwave-assisted synthesis of a semi-interpenetrating polymer network slow-release nitrogen fertilizer with water absorbency from cotton stalks. ACS Sustainable Chemistry & Engineering, 4(12), 6572-6579
WEN, X.-x., ZHANG, D.-q., LIAO, Y.-c., JIA, Z.-k., & JI, S.-q. (2012). Effects of water-collecting and-retaining techniques on photosynthetic rates, yield, and water use efficiency of millet grown in a semiarid region. Journal of Integrative Agriculture, 11(7), 1119-112
Xiang, Y., Ru, X., Shi, J., Song, J., Zhao, H., Liu, Y., Guo, D., & Lu, X. (2017). Preparation and properties of a novel semi-IPN slow-release fertilizer with the function of water retention. Journal of agricultural and food chemistry, 65(50), 10851-10858
Xu, L., Wang, C., Cui, Y., Li, A., Qiao, Y., & Qiu, D. (2019). Conjoined-network rendered stiff and tough hydrogels from biogenic molecules. Science advances, 5(2), eaau3442
Zekry, M., Nassar, I., Salim, H., & Abdallah, A. (2020). The Potential of super absorbent polymers from diaper wastes to enhance water retention properties of the soil. Soil & Environment, 39(1)
Zhang, H., Luan, Q., Huang, Q., Tang, H., Huang, F., Li, W., Wan, C., Liu, C., Xu, J., & Guo, P. (2017). A facile and efficient strategy for the fabrication of porous linseed gum/cellulose superabsorbent hydrogels for water conservation. Carbohydrate polymers, 157, 1830-1836
Zhang, J.-P., & Zhang, F.-S. (2018). A new approach for blending waste plastics processing: Superabsorbent resin synthesis. Journal of Cleaner Production, 197, 501-510
Zhao, C., Zhang, M., Liu, Z., Guo, Y., & Zhang, Q. (2019). Salt-tolerant superabsorbent polymer with high capacity of water-nutrient retention derived from sulfamic acid-modified starch. ACS omega, 4(3), 5923-5930
Zhao, H., Song, J., Zhao, G., Xiang, Y., & Liu, Y. (2019). Novel semi-IPN nanocomposites with functions of both nutrient slow-release and water retention. 2. Effects on soil fertility and tomato quality. Journal of agricultural and food chemistry, 67(27), 7598-7608
Zhou, X., Zhang, P., Zhao, F., & Yu, G. (2020). Super moisture absorbent gels for sustainable agriculture via atmospheric water irrigation. ACS Materials Letters, 2(11), 1419-1422
---